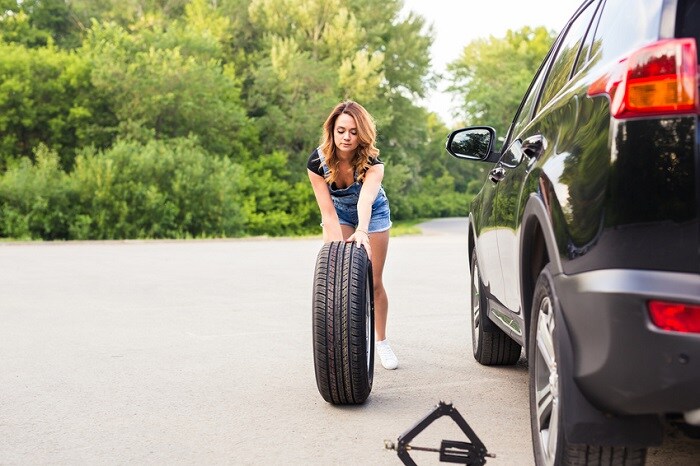 Victory Chrysler Jeep® Dodge RAM Ottawa is the place to go for new Jeep models, RAM trucks, and a whole lot more. We carry a diverse inventory of new and pre-owned cars, trucks, and SUVs, and our financing team will work with you to find the perfect vehicle to fit your budget.
But we don't just put you in the vehicle of your dreams. We also want to make sure it continues to be safe for years to come. That's why our service team is offering information on proper car care and what to do in the event of an emergency. For instance, taking care of a flat tire is easier than you might think.
Start by finding a safe place for you and your vehicle; we suggest the shoulder of the highway, a parking lot, or a side street. You'll want to engage the emergency brake here as well. Next, locate the jack, spare tire, and lug wrench. Loosen the lug nuts, but don't remove them completely yet. Consult your owner's manual for the reinforced jacking locations and set your jack in place.
After your raise the vehicle, remove the lug nuts completely and exchange the tire. You'll want to put the lug nuts back in stages, tightening them a little at a time and either in a star or opposing parallel form, to ensure the tire is sitting properly. Lower the vehicle, and tighten the lug nuts once more.
Now, you're good to go! Next stop? Victory Chrysler Jeep Dodge RAM Ottawa, your local "Chrysler service center near me," that can help with next steps. We're happy to check your vehicle's alignment and outfit your vehicle with a new tire if the flat tire isn't repairable. Visit us at 327 West 23rd Street in Ottawa to get started today!