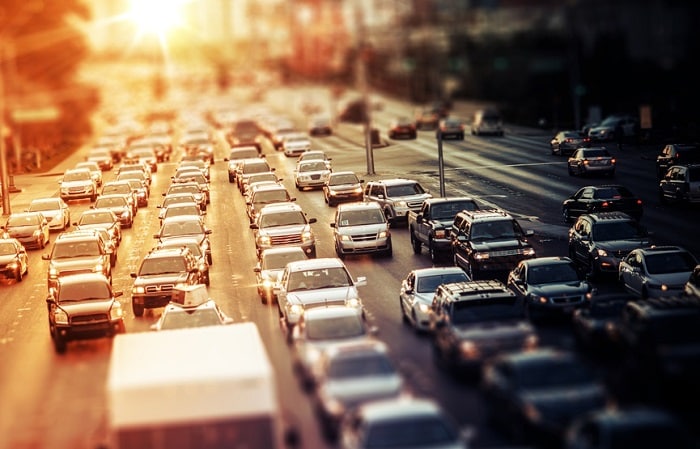 When it comes to keeping yourself safe on the open road, you can't go wrong with reliable new RAM trucks or Jeep® SUVs. All of our vehicles here at Victory Chrysler Jeep® Dodge RAM of Ottawa are equipped with top-of-the-line safety and security features that will always keep you protected, whether you're navigating busy downtown traffic or taking your next great off-roading adventure. In order to prevent road hazards from ruining your trip, it's important to recognize them when they surface, so we've come up with our best tips and tricks for avoiding dangers on the road.
Some of the most common road hazards are other vehicles driving next to us on the road. If you ever encounter a distracted, intoxicated, or reckless driver, it's important to stay as far away as possible. Simply allow the driver to pass and keep a safe distance so they don't disrupt your driving experience.
Another common problem on the roadways is congested traffic, which frequently plagues highways, school zones, or construction areas. When driving in heavy traffic, maintain a slow speed and be prepared to brake often. Pay attention to vehicles around you and try to be patient. Traffic always clears eventually.

If you often drive through residential areas or near parks, you're probably used to seeing children playing close to the road. It's important to always drive slowly in these types of areas, since you never know when a child will wander into the road. Keep an eye on your surroundings and always be prepared to stop.

There's no better way to stay safe than to ensure your vehicle gets the service and care it needs. Stop by our service center here at Victory Chrysler Jeep Dodge RAM of Ottawa and we'll make sure your car has everything it needs to handle even the trickiest road hazards. Don't wait - visit us at 327 West 23rd Street today for expert service and maintenance.