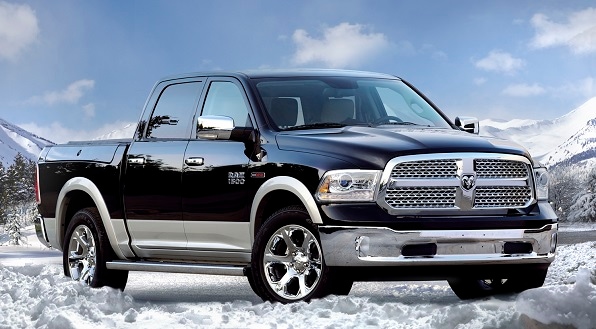 When you come on down to Victory Chrysler Jeep® Dodge RAM of Ottawa, you get a wide range of new and pre-owned vehicles, like great used Jeep models, Dodge muscle cars, and more! But we're not just about putting you behind the wheel of your dream vehicle. We also want to ensure you and your car stay safe for years to come.
That's why Victory Chrysler Jeep Dodge RAM Ottawa and Consumer Reports are bringing you a great guide to safe winter driving! You'll want to make sure you have the right tires on your car for the season—and don't neglect the spare! Recognize the type of snow on the road and understand the difference between deep snow, ice and slush—all of which require different driving techniques.
When you bring your car in for new tires before the season, it's smart to get your hoses and belts checked, your wiper fluid filled up, and other simple service checks that can make all the difference. Don't forget to pack an emergency kit in your car with essentials like a blanket, flashlight and first aid kit. It's not a bad idea to travel with pack of kitty litter or sand, which can be incredibly helpful in giving your car traction if it gets stuck.
Of course, it's also important to pick the safest car for your daily drive. When you come on down to Victory Chrysler Jeep Dodge RAM of Ottawa, you can experience the safety and reliability of Jeep SUVs, new RAM trucks, and more! We're here for you no matter what the open road might look like, so don't wait! Visit us at 327 W 23rd Street in Ottawa, KS today!